Microsoft: Office 365
Microsoft Office 365 is a software-as-a-service which allows access to a suite of applications through a subscription-based model. Office 365 can be used for both home and business use, and is available on premises and through the cloud (note that some of the extended functionality is only available through desktop applications; access to these will depend on the level of license purchased).
Word
Word is a word processing application which is used to create, edit and format written documents for both home and business use, and it is available in every subscription level across the Office 365 platform. It can also be purchased separately outside of a subscription.
Word has wide applications in the business world as it can be used to create any sort of business document, such as proposals, reports, plans and memos. Templates for these documents can be found in both Word itself as well as online, allowing users to create their documents without having to waste time formatting documents. Also, due to the range of design options available in these templates, users can choose templates which fit the culture of the organisation.
With collaboration, it is possible for multiple people to be viewing and editing a single document at the same time.
Excel
Excel is a widely-used spreadsheet software that allows users to calculate, analyse and visualise data. Like Word, it is part of the core applications suite and is available as part of every subscription package for both home and business use. It can also be purchased separately.
At the most basic level, Excel can be used for entering and storing data. The program, however, has far more capabilities than this, and contains around 500 functions to carry out a vast amount of different tasks, ranging significantly in complexity. The functions available range from simple, everyday functions such as sum, average and count, to more complex and specific functions such as the ACCRINTM function which calculates the interest accrued on a security which only pays interest at maturity. Due the vast capabilities of the program through the functions available, Excel has wide application in the business world and can be a powerful tool for organisations.
Excel also has the ability to use the data within it to create graphs, charts, pivot-tables and other items. This allows for data to be able to be presented visually, enabling people to quickly see an overall picture of the data.
It's also possible to connect Excel to other data sources (either as a once-off, or with a continual link). This can allow data held elsewhere (e.g. Dynamics365) to be manipulated further within Excel itself. Examples of scenarios for this include comparing and utilising multiple data sources to create an overall dataset.
With collaboration, it is possible for multiple people to be viewing and editing a single spreadsheet at the same time.
PowerPoint
Microsoft PowerPoint is a program which offers users the ability to create presentations to display information. PowerPoint come with a wide range of templates for a number of different kinds of documents which can be used to customise the way in which information is presented on the slides. This allows staff to focus their time on the information and data rather than on formatting.
Further information can be found in the documentation for 'Microsoft Presentations'
OneNote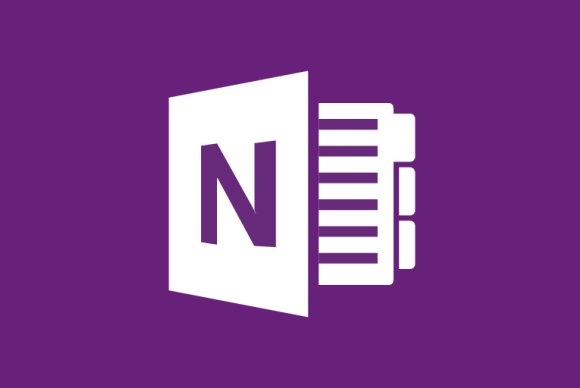 OneNote is a notebook software which enables users to capture ideas, take notes and create task lists. Notes can be created using text, audio recordings, videos and highlighting and annotating text. Users can organise their notes into pages and sections and notebooks, and can easily share their work with others.
Benefits of OneNote include:
Taking notes & gathering information on any device.
Synced on all devices for anytime access to notes.
Create notebook sections inside books.
Create notebook sections inside notebooks
Create pages & subpages inside sections
Handling mathematical formulae natively
OneNote is also optimised for touchscreen and tablets, allowing users to enter data directly without using a keyboard. Benefits of this include being able to draw diagrams directly into documents, placing flow diagrams easily, etc.
It's also possible to directly implant other files that can then be referenced, such as saving images from the web, articles from news-sites, and other items.
Access
Access is a database software which allows users to collect, store, sort and manipulate databases. Access and Excel are similar in that they both store data in columns and rows, and can carry out similar tasks, but there are important differences between the two applications and how they are used by organisations. Access is more focused towards for working with databases, and as a result it has a much greater storage capacity than Excel, which is not designed for storing large amounts of data. It is also preferable to use Access to handle large amounts of records, for example, as the manipulation of the data is more productive and it can ensure consistency and accuracy.
When looking at implementing database systems, it could also be useful to consider using Microsoft SQL Server as the database layer for large/complex solutions.
Access is available in the more premium subscriptions for home and office use. Alternatively, it can be purchased separately outside of a subscription.
Publisher
Publisher is a publishing application (only accessible through a desktop application, not as a hosted product) that comes with the more enterprise Office365 licenses, or as a stand-alone application. Publisher differs from Word, which is Microsoft's flagship word processing application. Word is for writing documents, whether they be long or short with the tools to add page numbering, footnotes, tables of content, indexes, references and annotation. Publishing on the other hand specialises in creating newsletters, brochures, and greeting cards that have graphically rich content and require precise positioning of text and graphics.
Publisher comes with many templates specifically designed for most printed media with pre-positioned placeholders for text and graphics. This makes it easy to choose the layout that best suits the application, for example a newsletter and then start adding text and graphics to suit.
Everything that Publisher does is about creating an aesthetically pleasing layout, formatting and the control that the designer has over objects on a page. Images and even blocks of text are all elements to Publisher and they can be positioned anywhere on the page. Additionally, all these elements are independent of one another. Changes to one element's position, colour or size doesn't affect any other element.